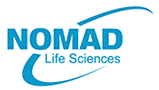 Quality Assurance and Auditing ensures that the trials are conducted and data are generated, documented and reported in compliance with the protocol, GCP and other applicable regulatory requirements. NOMAD Life Sciences Quality Assurance and Audit Solutions team is experienced in providing exceptional and timely service GCP, GLP Audit and Quality Assurance solutions customized to meet your project-specific needs.

NOMAD Life Sciences operations team has managed investigative site that has undergone successful EMEA GCP Audit.

We also conduct following audits as per the requirement.
GCP Audits
In House Audits
Site Routine, For Cause Audits
Document Audits