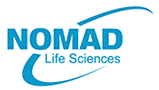 We have a team of experienced medical writers with scientific expertise to provide high quality clinical study documents compliant with ICH guidelines and regulatory requirements.
Nomad Life Sciences medical writing services include clinical and regulatory writing, as well as scientific communications, education material and medical writing consultancy.
Our team has experience of all major therapeutic areas and can provide expert guidance in a variety of medical writing services.
Regulatory and Clinical Writing
Investigator brochure
Clinical study protocols
Informed consent forms
Study assessment questionnaires
Patient dairies
Clinical study reports – Phase I to IV


Scientific Communications
Abstracts and manuscripts
Content, design, and layout of scientific posters
Journal selection and submission support
Literature searches
Manuscript writing and editing
Newsletters
Patient and physician education material
Review articles
We guarantee excellent and high quality services.